Is there anything for my children and teens?

On Sunday, we offer Sunday School- an age appropriate small group Bible study as well as a Worship event-Surge Kids. Teens meet for Sunday School north of the main sanctuary and they join the adults for Morning Worship. All Sunday School classes start at 9:30 am. Teens meet for Ignite Students in the Family Life Center/Gym at 6:30 pm on Sunday Nights.
On Wednesday, we offer 2 classes for girls: Little Sweethearts (pre-school-1st grade) and Joybells (2nd -5th grade). For boys we offer Royal Rangers (pre-school-5th grade).


Do I have to give money?

No. You do not have to give if you don't want to. The Bible says "So let each one give as he purposes in his heart, not grudgingly or of necessity; for God loves a cheerful giver" 1 Corinthians 9:7. Give or don't give. It's completely up to you.


---
Is there a dress code?

Clothes. In all seriousness, you will see people wearing anything from blue jeans, t-shirt, and a baseball cap to suit and tie. Come dressed in whatever makes you comfortable!


---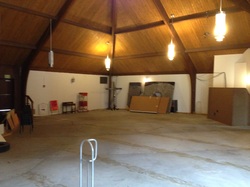 What's up with your chapel?

Currently we are exploring our options in creating a multipurpose ministry space that will suit a variety of needs—including an amazing Children's Church experience!


---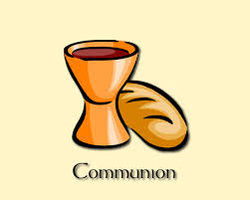 How do you do communion?

We do communion the first Sunday of each month. At Jubilee Family Church we believe in open communion. Meaning: all followers of Christ are invited to participate, you don't need to be a member of JFC at all.


---

Is Jubilee Family Church part of a denomination?
Jubilee Family Church is a part of a denomination called Church of God based in Cleveland TN-the oldest Pentecostal denomination in the world. The Church of God has roughly 36,600 churches and 7 million members worldwide. We believe it is important and beneficial for JFC to be part of a bigger movement for the benefits of pastoral and church accountability. We also believe that by pooling our resources with other churches within our movement we can be more effective in building the Kingdom of God through mission endeavors, church planting, and compassion ministries. For more information on this particular movement that we are a part of, please visit their website at http://churchofgod.org/
---